BIOGRAPHY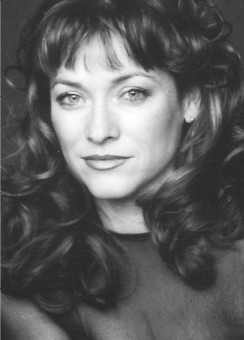 Halyna Wolanska
Canadian soprano of Ukrainian and Greek origins, Halyna Wolanska grew up in a musical family where intellectual, cultural and artistic development were strongly encouraged. From a young age, Ms. Wolanska studied piano, ballet, and sang in several choirs. She performed various roles in theatrical productions, and toured extensively across North America performing Folkloric music and dance. Her greatest vocal inspiration came from her late grandmother, Halyna Vytvytska Wolanska, an exceptionally gifted lirico-spinto soprano who was offered a full scholarship to study the bel canto technique at La Scala.
Ms. Wolanska acquired several university degrees including a major in Economics and an M.B.A. in international business. She completed her musical studies under the tutelage of Hasmig Injejikian at the McGill Conservatory of Music and placed highest in her level. This culminated in performances at Pollack Hall, earning the following acclaim: "An excellent soprano voice with a unique tonal color and flexibility" (Carl Urquhart, former Associate Director McGill Conservatory and Music Critic for Opera Canada).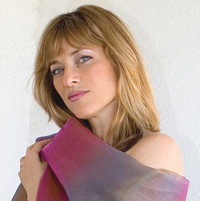 It was in Milan and Vienna that Ms. Wolanska perfected her vocal technique over a two-year period with Margarita Lilowa and Ilko Natchev. During that time, she made her European debut at the Varna International Music Festival.
Her operatic debut was in the role of Mimi in a semi-staged concert version of La Bohème under the musical direction of Monique Martin, followed by Violetta in La Traviata and Giulietta in Les Contes d'Hoffmann. Arthur Kaptainis (Montreal Gazette) wrote of the "warmth from Halyna Wolanska as Giulietta" in his review. Other performances include roles such as Rosalinda in Die Fledermaus and a concert version of Cio-Cio-San in Madama Butterfly.
Ms. Wolanska was a semi-finalist for the Marjorie Lawrence International vocal competition. During that year, she began working with acclaimed vocal instructor and mentor Carmen Mehta in New York on interpretation of Mozartian heroines and recital repertoire. She has also studied with Evguenia Natcheva in Vienna and Michael Fennelly in New York.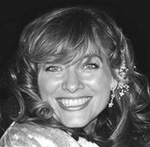 Ms. Wolanska participated in a live concert commemorating the 50th anniversary of CBC Radio International at the National Art Gallery in Ottawa, broadcasted to a worldwide audience.
In a joint recital with bass baritone Taras Kulish, Ms. Wolanska's vocal performance of Sempre Libera from Verdi's La Traviata "was the instrument of a very sensible, emotional and convincing interpretation", as cited in the Ukrainian Weekly.
She made her American solo recital debut with critically acclaimed pianist Volodymyr Vynnytsky at the Music and Art Festival of Green County NY and has performed at the legendary Salesianerinnenkirche in Vienna, Austria.
Her repertoire includes roles such as Violetta in Verdi's La Traviata, Manon in Massenet's Manon, Marguerite in Gounod's Faust, Fiordiligi in Mozart's Cosi fan Tutte, Mimi in Puccini's La Bohème and Liu in Turandot , Micaëla in Bizet's Carmen, Rusalka in Dvorak's Rusalka.